UPDATE May 15, 2020: The new Keeping toolbar is now generally available! No need to sneak a peek, you can find it in the Chrome Store right now.
A New Home in Gmail
For years, Keeping has lived right above your Gmail inbox. This area has become increasingly crowded, and we realize that there's probably some times you may want to put Keeping away. So Keeping's home is moving to the left sidebar - we think it's a more intuitive place.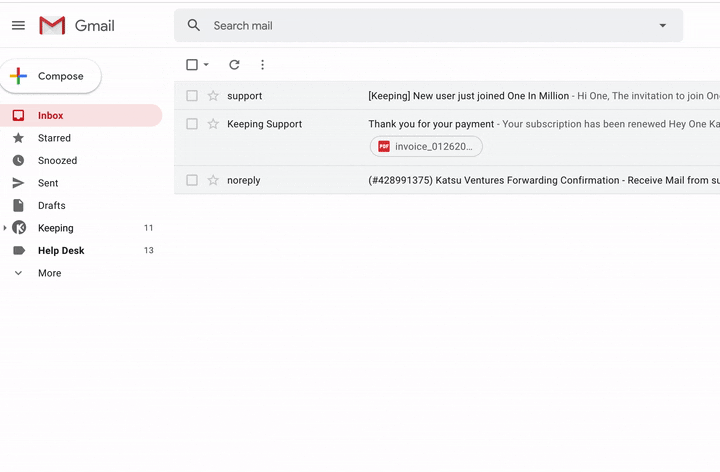 Better Message Level Controls
We've also improved the way you assign or change the status of a ticket, and we have added two brand new ways to (optionally) label a ticket with priority and custom tags.
Threaded Notes
Notes are being replaced by threaded conversations, so you can discuss a ticket with your team.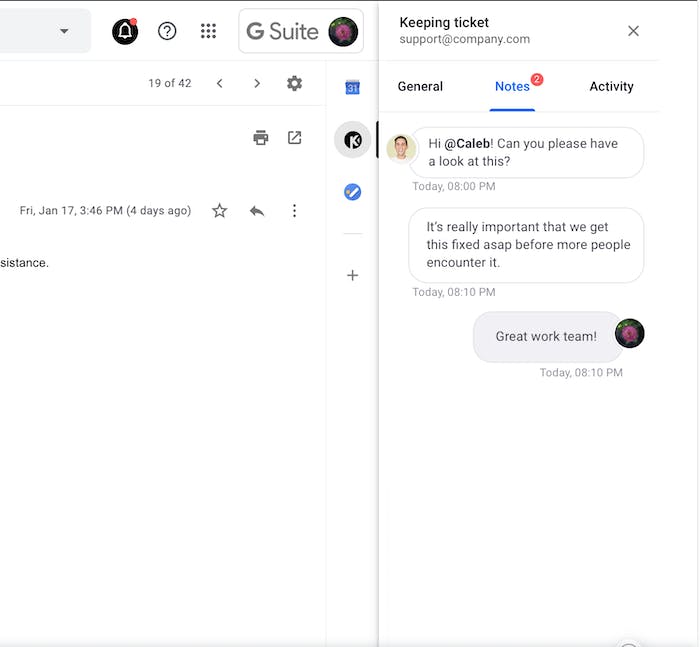 Better Ticket Locking
If you try to reply to a ticket that another agent is working on, you'll be notified only if you also try to reply. And if you really want to have your way, you can now force a ticket to be unlocked with one click.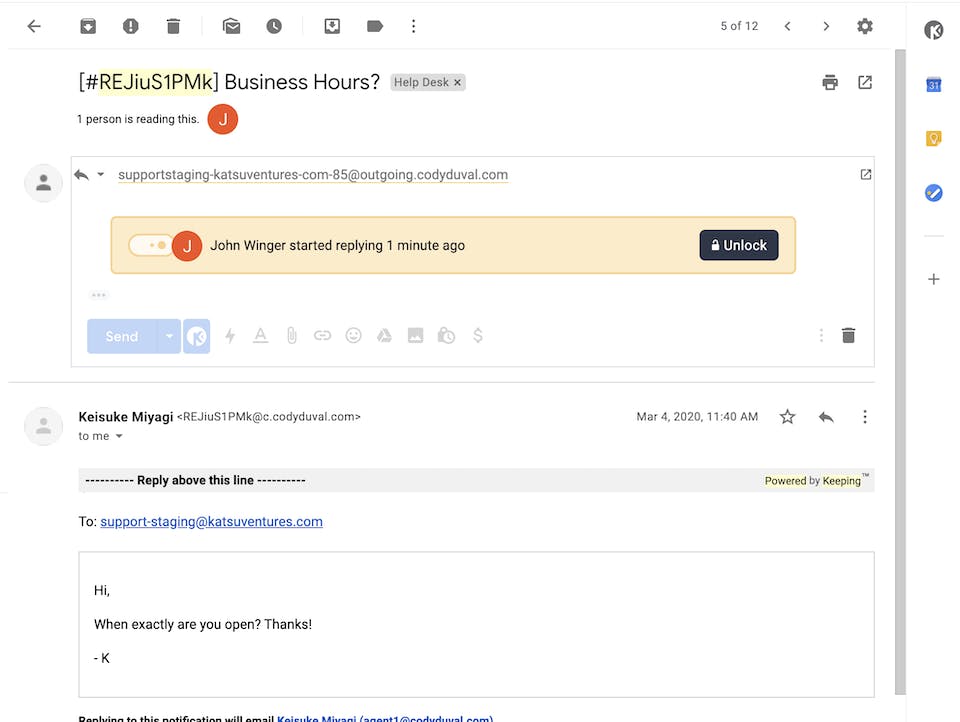 Reply From the Top
You can now reverse the order a support conversation appears in your inbox, so the newest email is ON TOP. This means no more scrolling down to reply - we love this feature! If you don't agree, you can disable it, of course.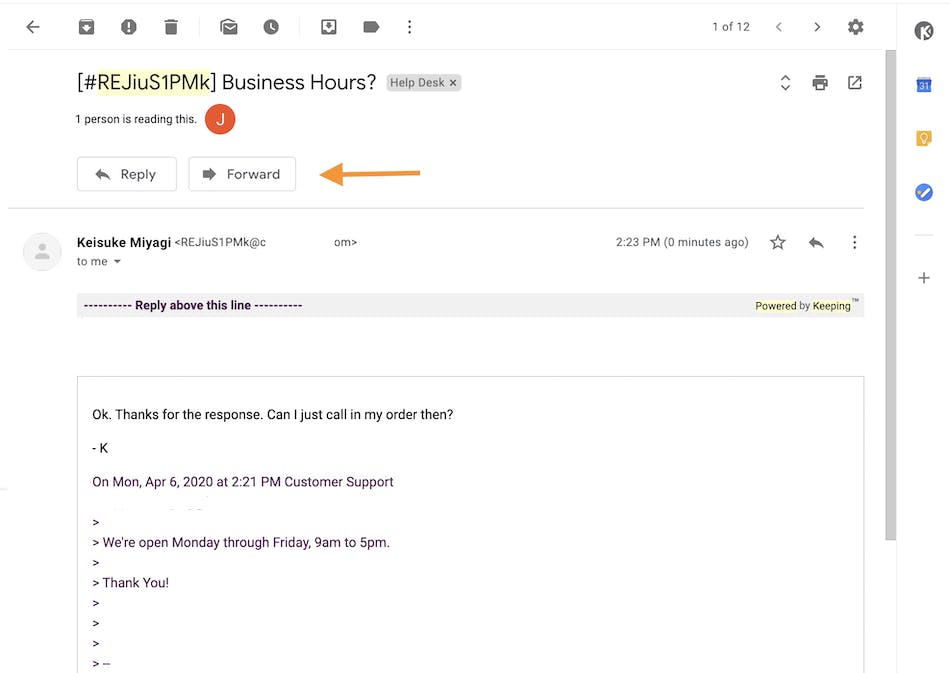 And lots more on the horizon...
There's a lot more on the horizon, including smart notifications, an activity log for each ticket, mobile support, and integrations with your other tools.
All of this is coming this spring. Drop us a line at support@keeping.com if you'd like get early access!