If you would like to automatically reply to your customers with a saved message, you can enable Confirmation Receipts. Confirmation Receipts can be configured with a unique message for each mailbox. Note that your customers will only receive a confirmation receipt on their first email to your support address.
Navigate to the settings for an individual mailbox, and scroll down to edit the confirmation receipt message for your mailbox.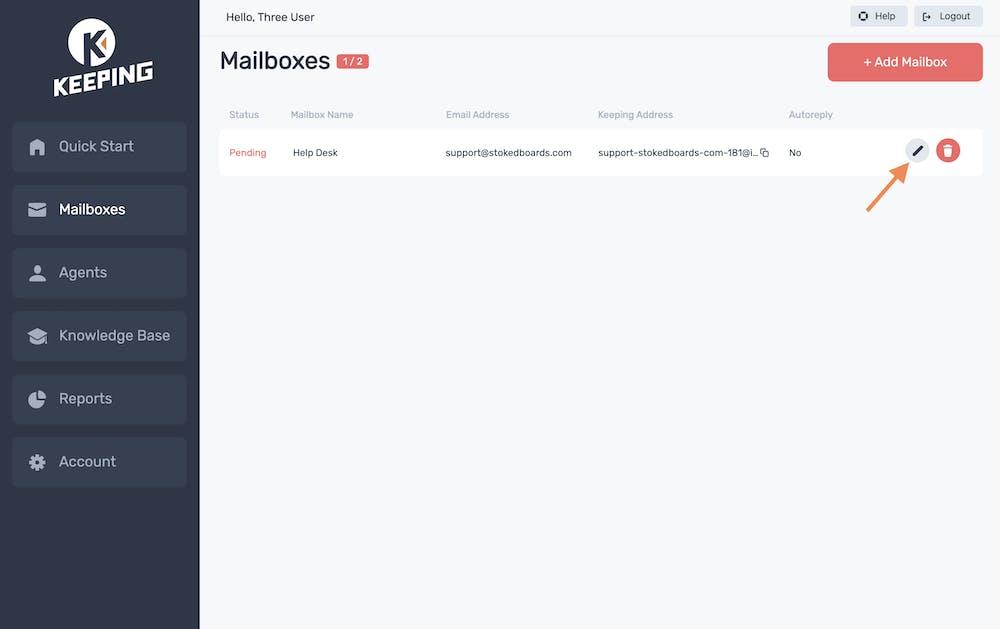 Check the box to enable the receipt, edit your message, and click save.