When a new support request arrives from a customer, it will appear in your inbox in the Unassigned section of your Keeping inbox. Click that link to see all of your Open tickets that have not yet been assigned to a team member.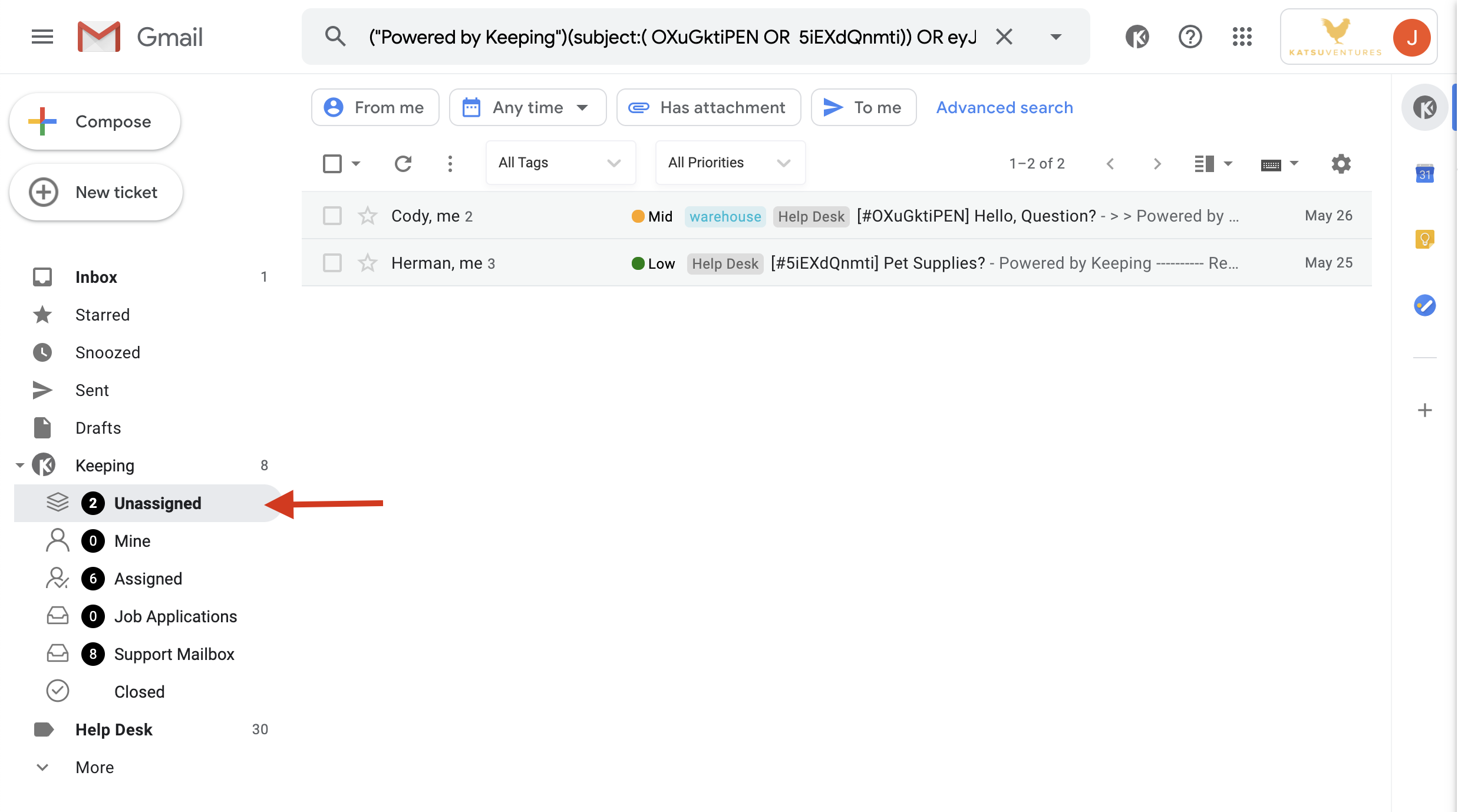 Click on a ticket and open it and reply like a normal Gmail. Your response will be sent to your customer and synced across all your other agents' accounts.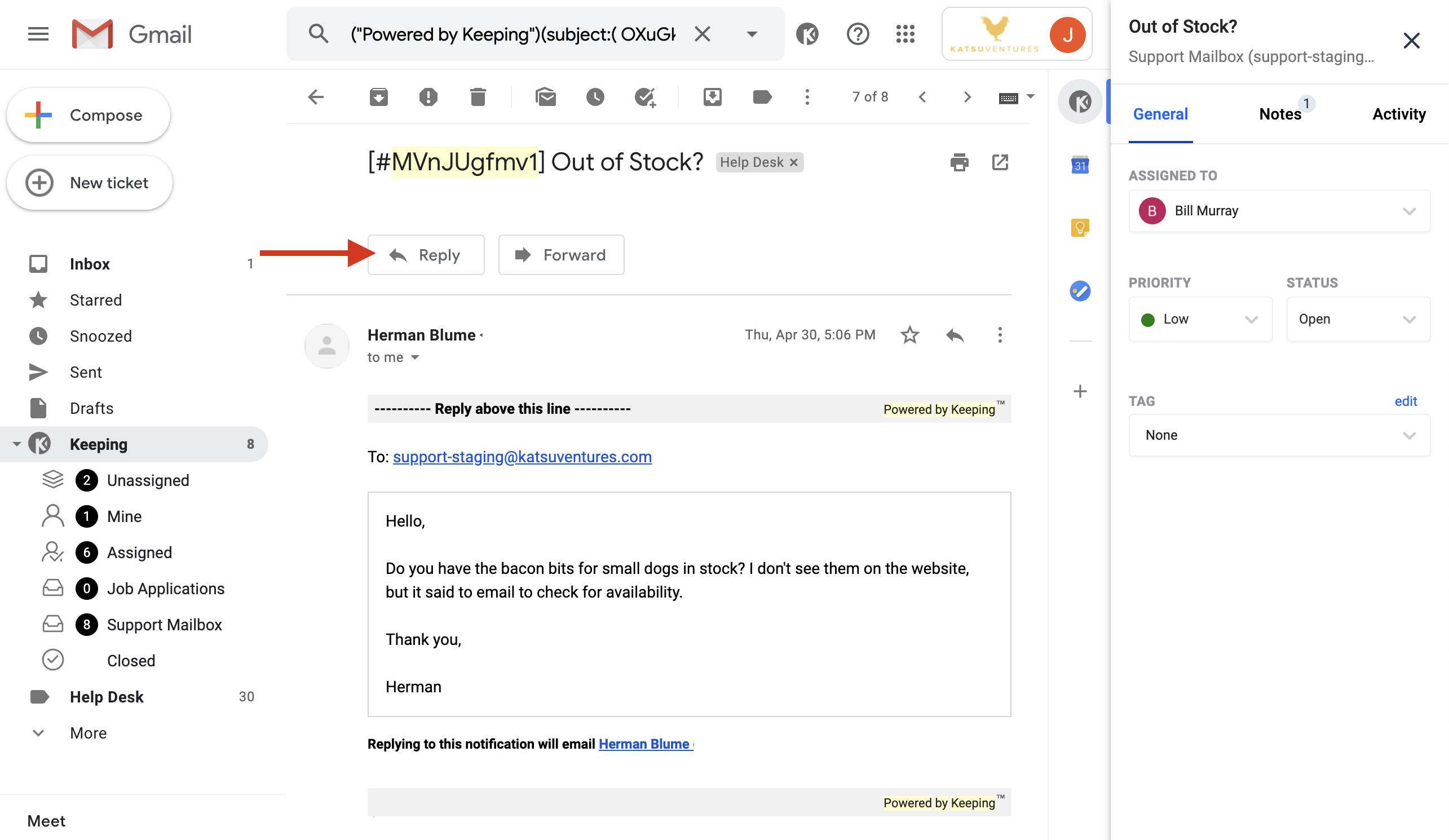 By default, we also automatically close the ticket when you reply. You can adjust this default behavior in your settings, or choose to leave it open when you reply by clicking the small Keeping logo next to the Send button.