At the top of your reports page, you'll see statistics for the entire organization. The graph represents average first response time for your team as a whole. Click the date dropdown to change the time window for the report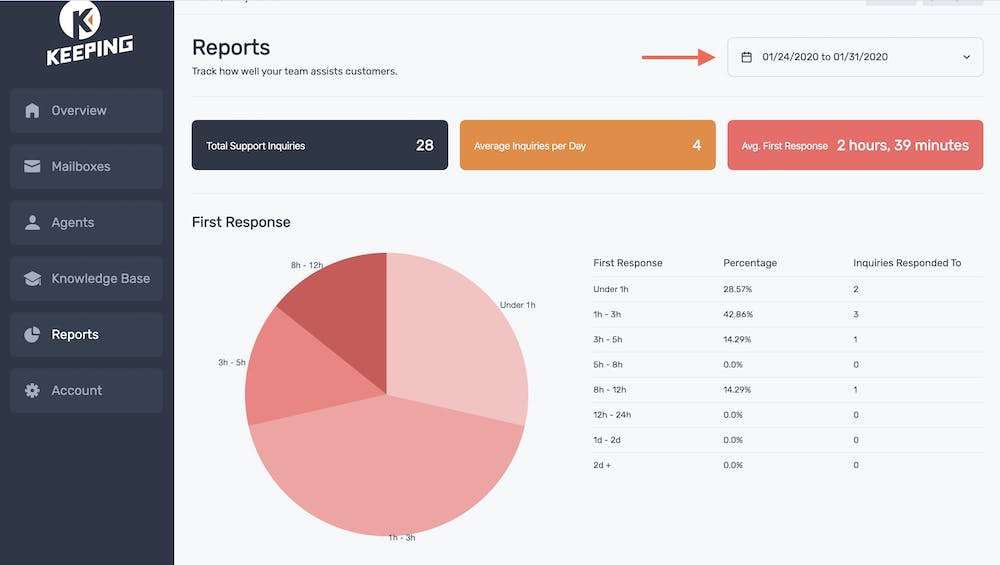 Note that first response time is measured as the first time an agent responds to the initial customer request. Subsequent replies on the same ticket do not affect first response time. First response time is also calculated based on your agent's working schedule as a whole. The clock isn't ticking, so to speak, if no one on your team is working.
You an also review statistics for individual agents below the summary report.