Keeping users with Admin privileges can adjust the permissions for mailbox to determine which of your agents receive Keeping tickets for a particular mailbox. If a mailbox has no agents assigned to it, then no one on your team will receive Keeping tickets related to that mailbox.
Navigate to the mailbox settings and then select the mailbox you wish to edit.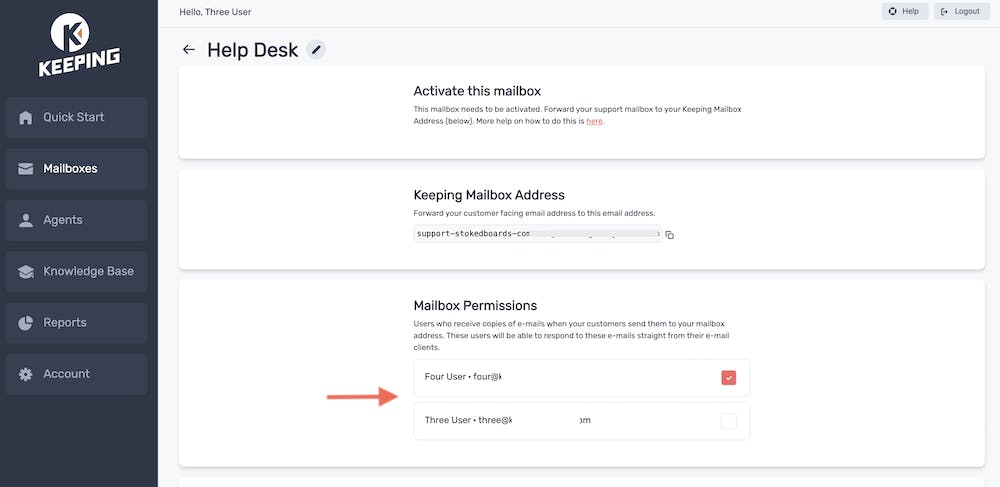 Don't forget to click Save when you are done.