Push Notifications
After you have configured and enabled your notifications, you can choose to receive push notifications in your browser or Android device (sorry iPhone users, Apple hasn't enabled this yet!). Once triggered, a notification will appear in your computer's system tray - its appearance will depend on your particularly operating system. Clicking the notification will take you to the ticket with the activity.
Notifications in Gmail
You'll be notified of activity by a change to the Keeping logo in the upper right corner of your Gmail. When you have a notification, a small red dot will appear. .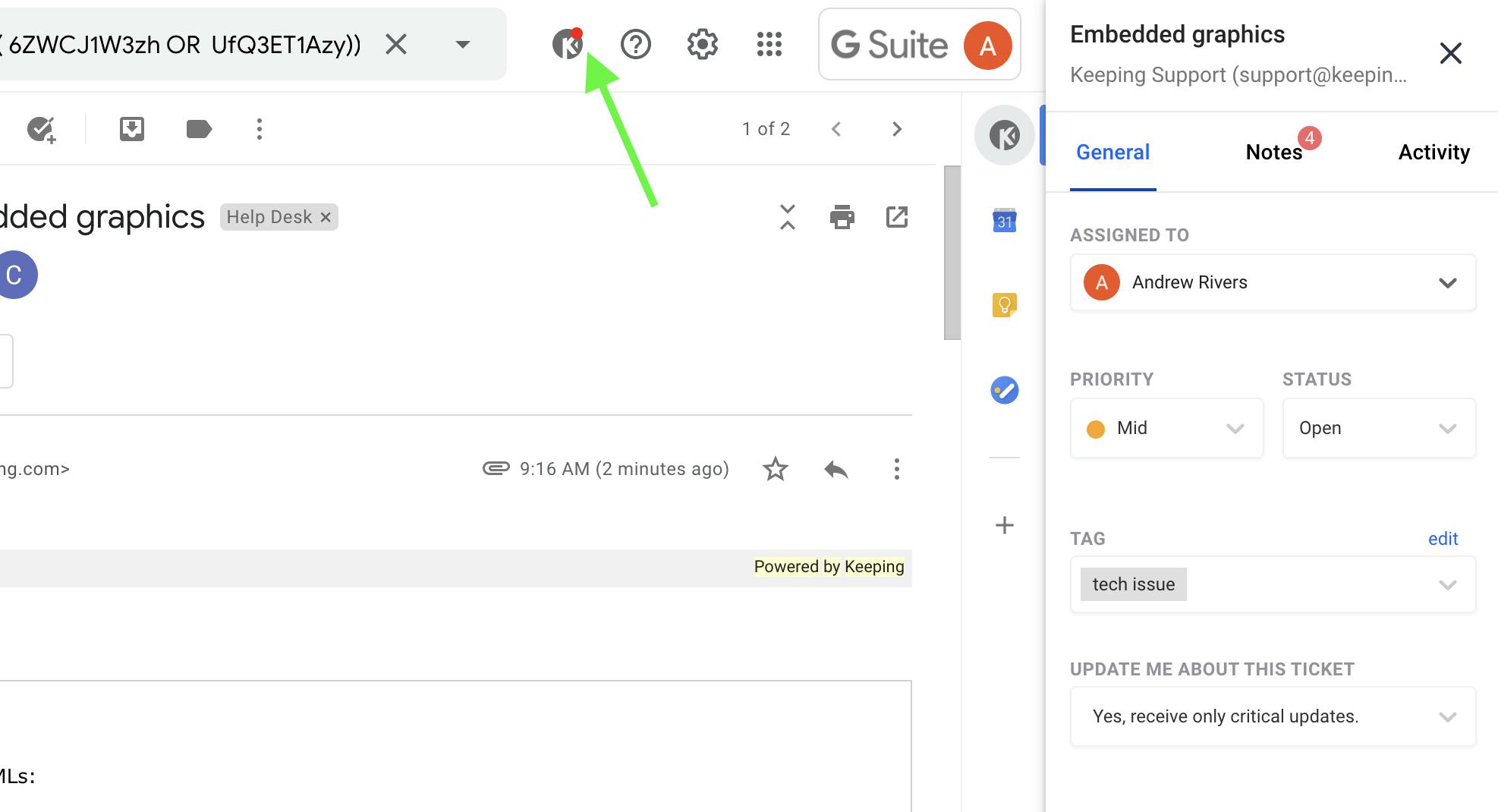 Clicking the Keeping logo will show you all of your unread notifications. A blue dot next to the notification indicates that it is unread. Clicking the item will take you to the ticket that is the subject of the notification.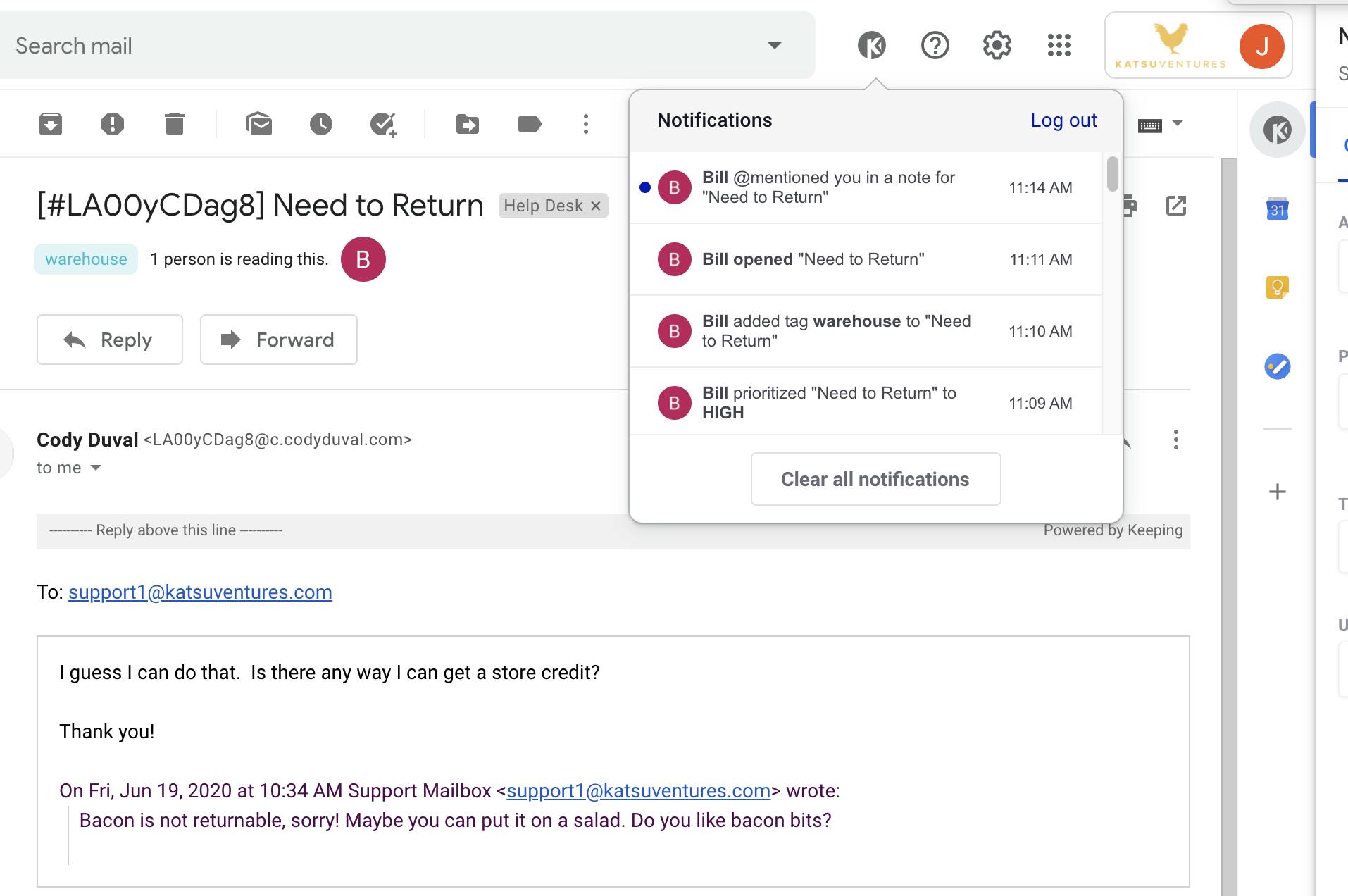 You can clear your notifications by clicking "Clear all Notifications". This will reset your notifications to zero. A maximum of 50 notifications are shown at a time.