After you have configured your notifications, you'll be notified of activity by a change to the Keeping logo in the upper right corner of your Gmail. When you have a notification, a small red dot will appear.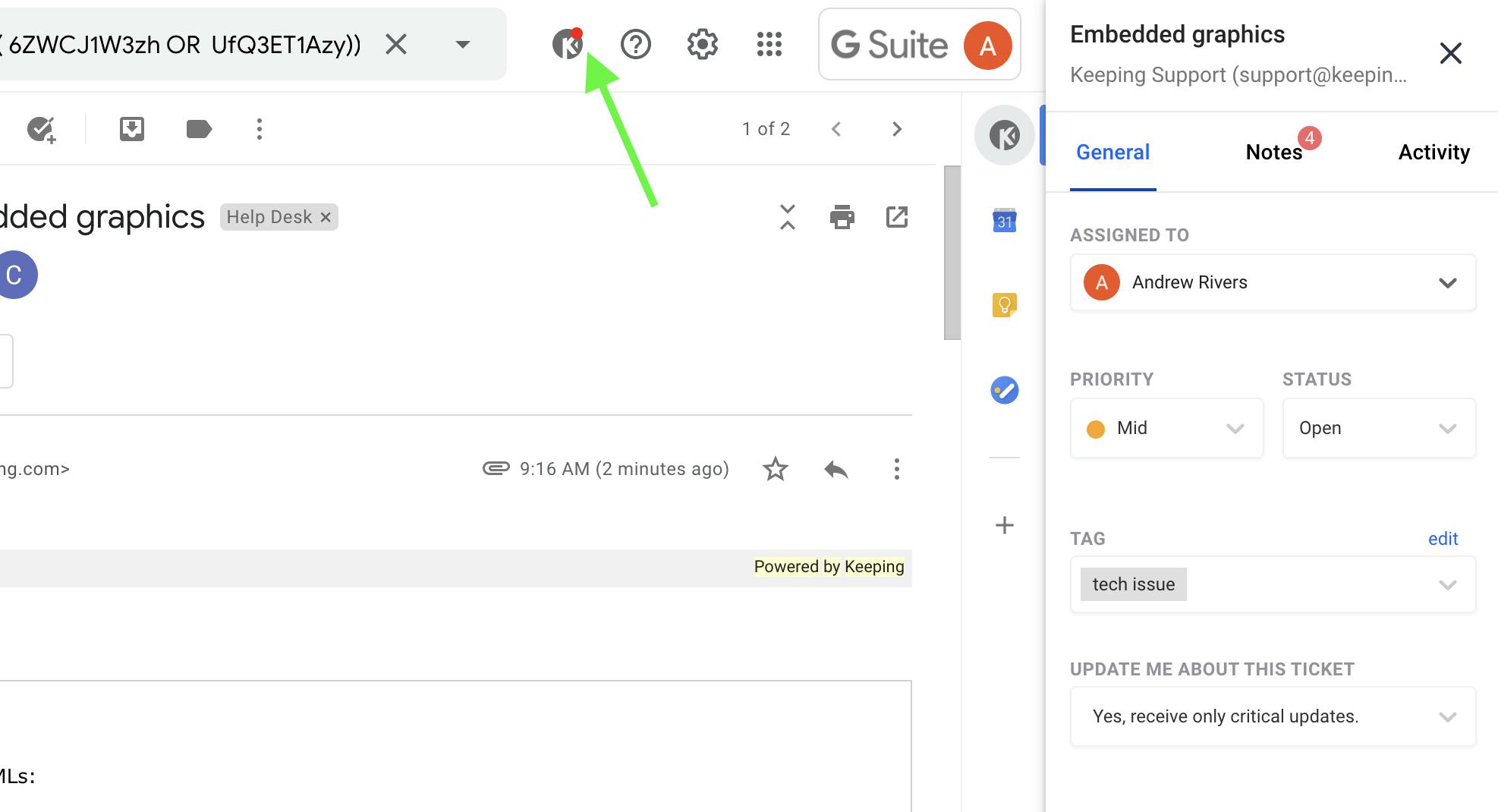 Clicking the Keeping logo will show you all of your unread notifications. A blue dot next to the notification indicates that it is unread. Clicking the item will take you to the ticket that is the subject of the notification.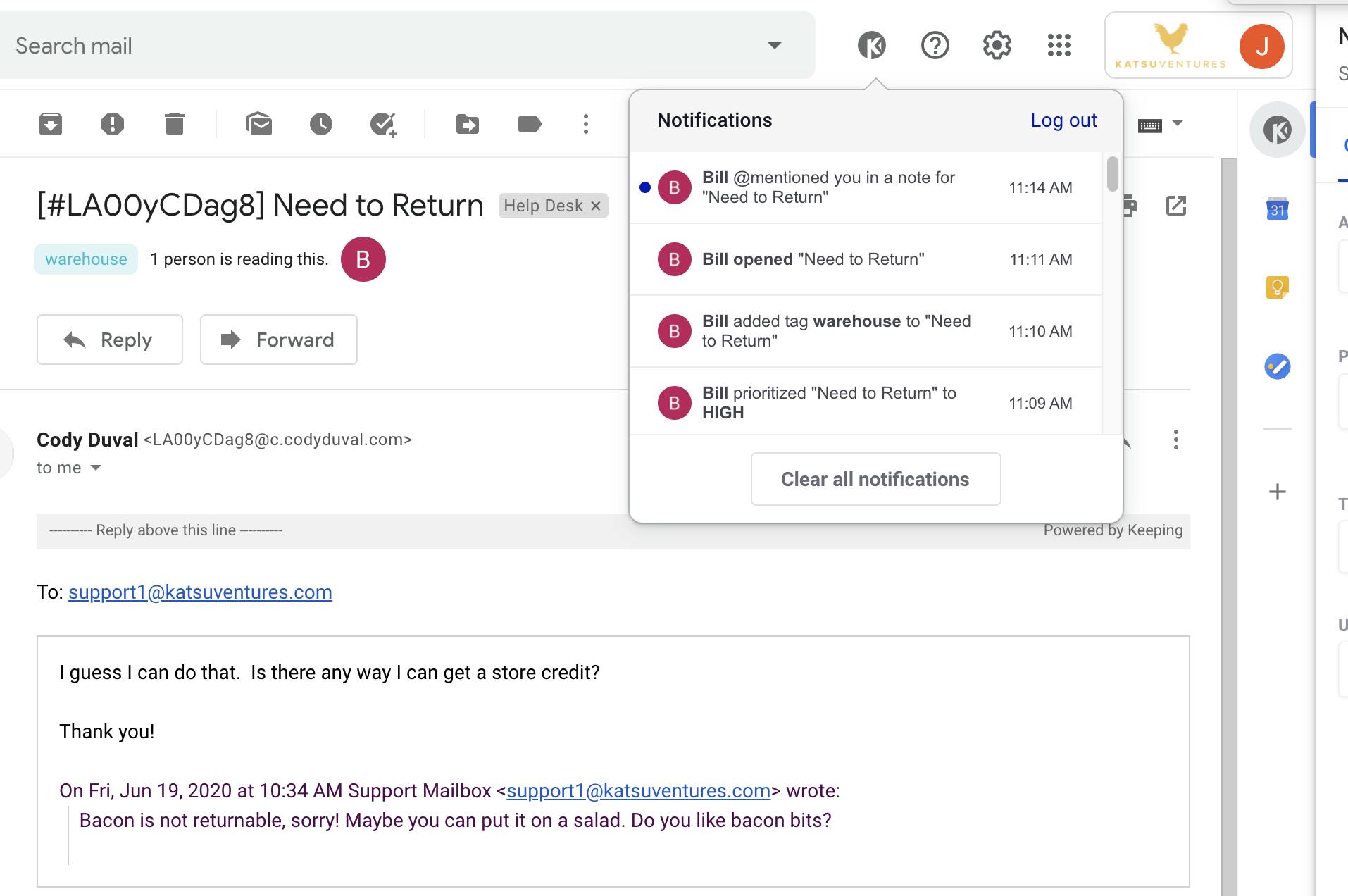 You can clear your notifications by clicking "Clear all Notifications". This will reset your notifications to zero. A maximum of 50 notifications are shown at a time.
Adjusting Notifications for Individual Tickets
You can choose to override your default notification level on a ticket-by-ticket basis. For instance, you may want to be notified of all activity for a particular ticket. To do so, open the right sidebar while viewing the ticket and choose the level of activity you would like to see.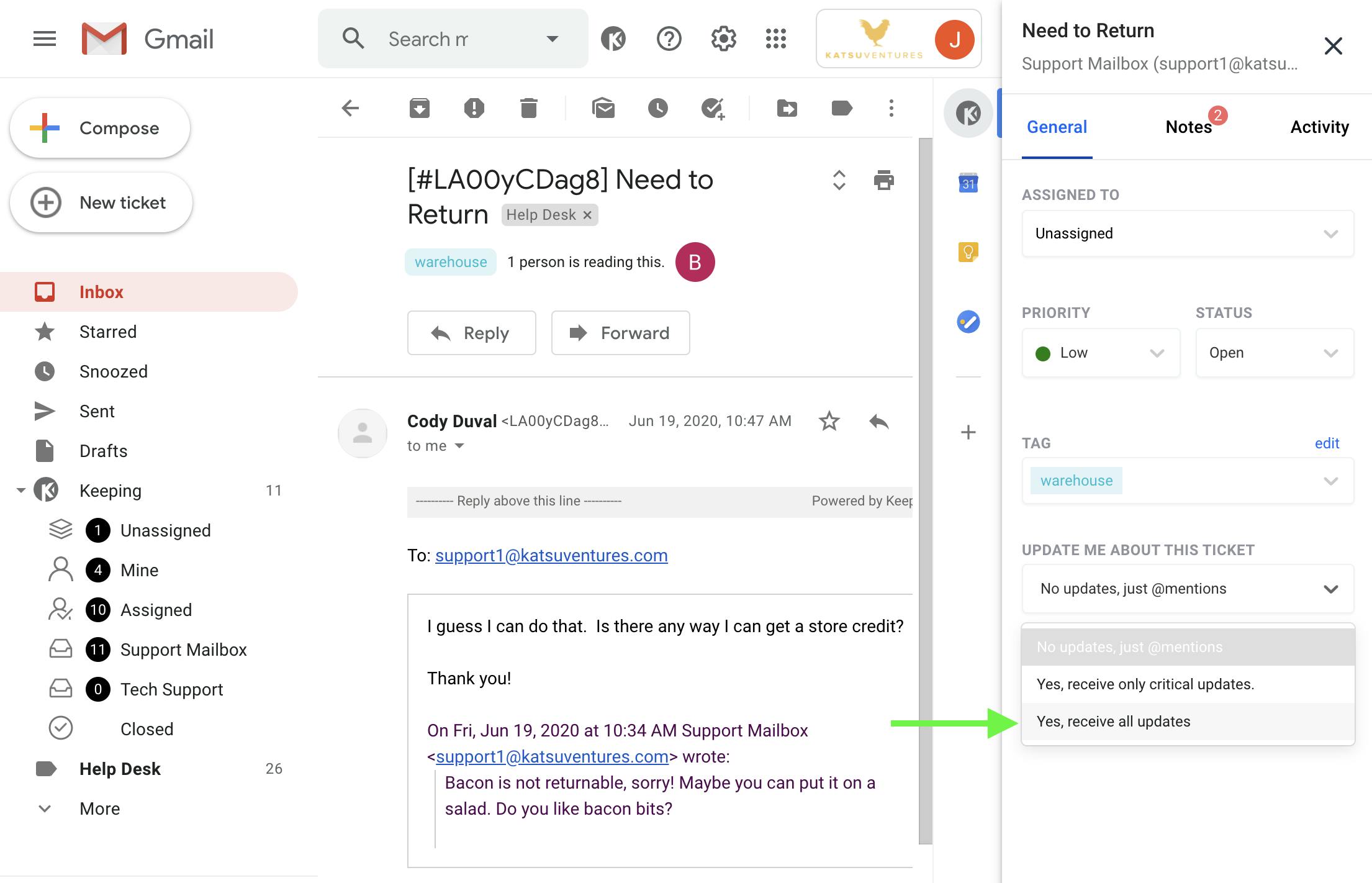 Important Events for Assigned Tickets by Default
By default, when you are assigned a ticket you will be notified of all important events for that ticket. You can choose to be notified of all activity for all tickets, or no activity, in your notification preferences.