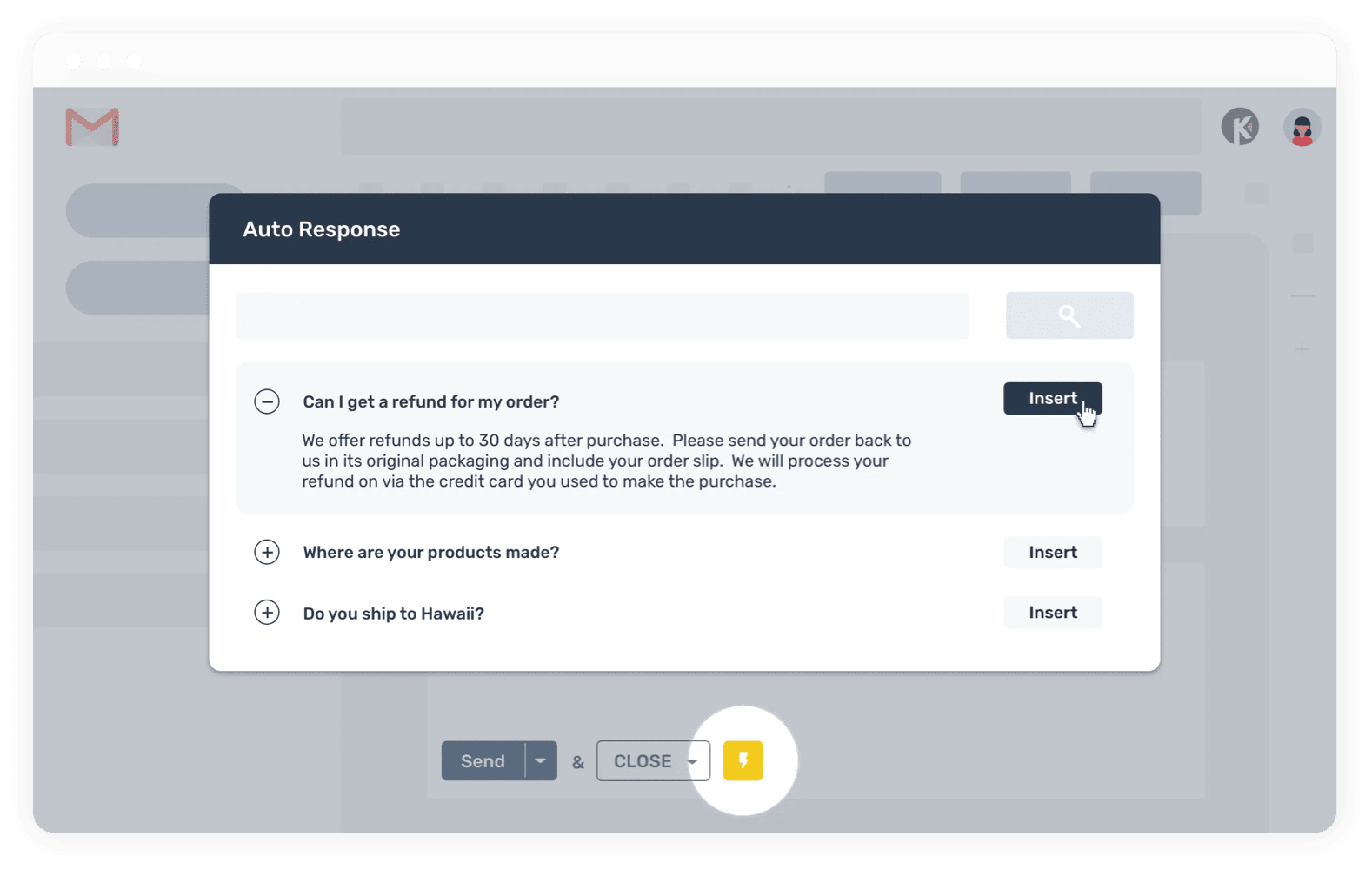 Keeping is Multiple Email Management Software for Customer Support Teams
Are you looking for email management software for your customer support team? Keeping allows you to manage multiple inboxes, including shared accounts used for customer support, directly within your existing Gmail inbox.
THE PROBLEM
You Need An Email Management Service for Your Customer Support Team
Most companies direct customers to contact them by sending an email to a shared Gmail address such as support@yourcompany.com or help@yourcompany.com. This centralizes customer support requests so everyone on your team can access, read, and respond to them.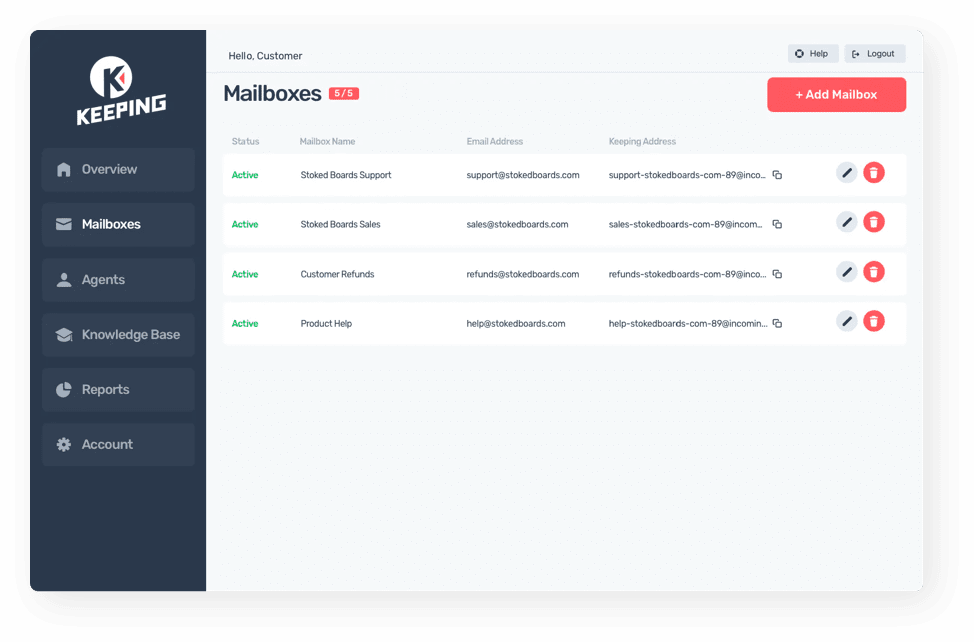 The Problem?
Gmail was not designed to serve as a customer support tool, so it isn't built with the features you need to effectively manage incoming customer support requests.
If you aren't using multiple email management software, you may encounter various problems when managing customer requests, including:

Duplicating efforts: More than one person on your team may respond to the same customer support request, which can create confusion and chaos.

No visibility: You won't have access to the data you need to see how well your team is managing customer requests.

Time-wasting tasks: Your team will need to waste their time performing manual, repetitive tasks involved in customer support.

Lack of collaboration: Gmail isn't designed with the features your team needs to work together on customer request issues. Your team won't be able to assign tasks to other team members, communicate about a specific email, or collaborate on a resolution to a customer issue.
THE SOLUTION
Keeping Customer Service Email Management Software for Gmail
Keeping is email management software that allows you to use Gmail as a customer support tool and help desk. It was made specifically for busy teams that have other work to do besides responding to and resolving customer support requests.
Our customer email management software is designed with all of the features you need to efficiently handle customer support requests, including: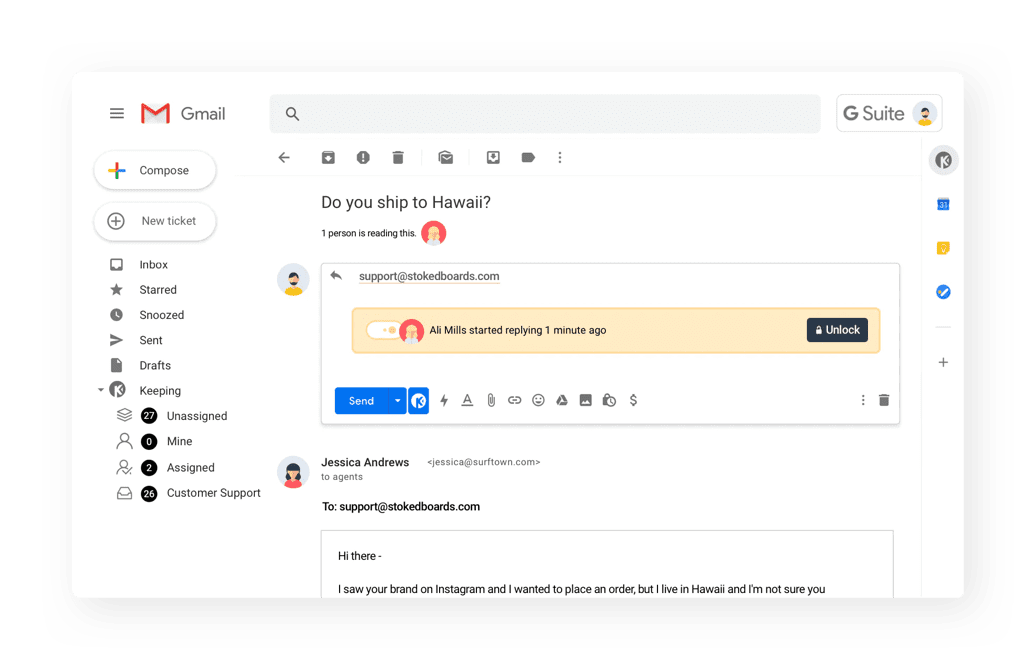 Collision Detection
Our software tells you when someone has already responded or is in the process of responding to a customer support request. This way, your team won't waste their time working on a request that has already been handled by someone else.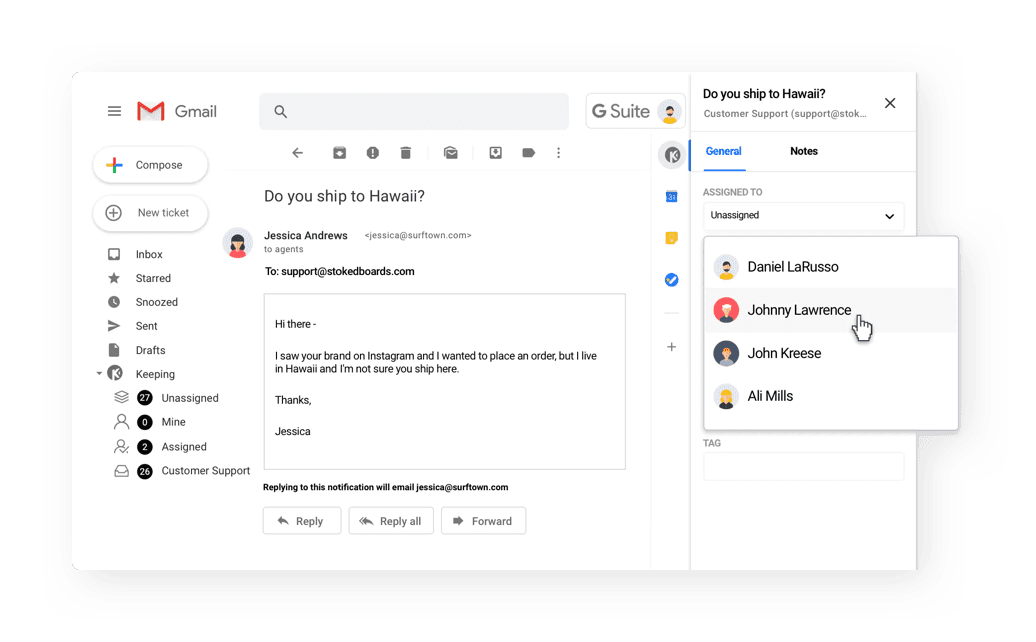 Task assignment
You can turn every customer support request into an assignable help desk ticket. This allows you to delegate work to other members of your team.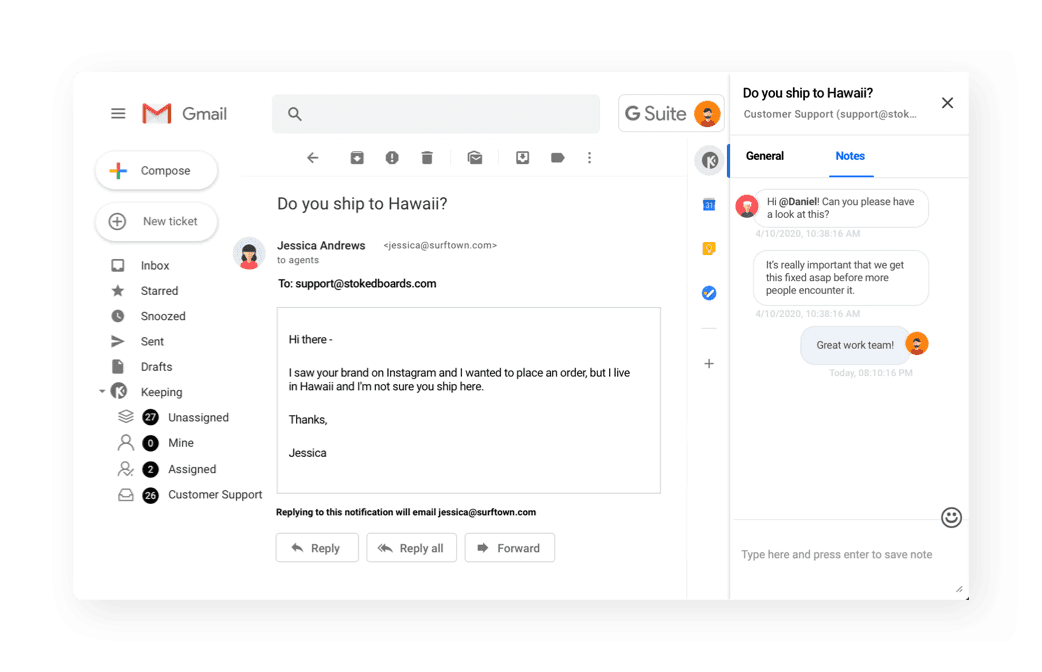 Shared Notes
Leave notes for your team that provide context or more information about a specific customer support request.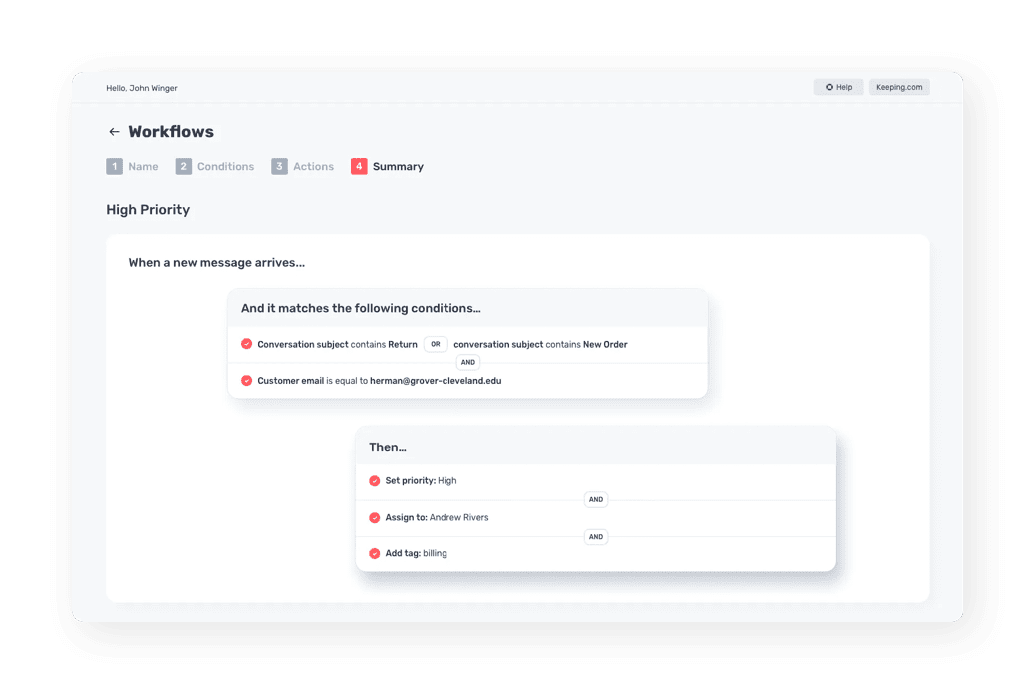 Automation
Eliminate the manual, time-consuming tasks that your team spends far too much time on.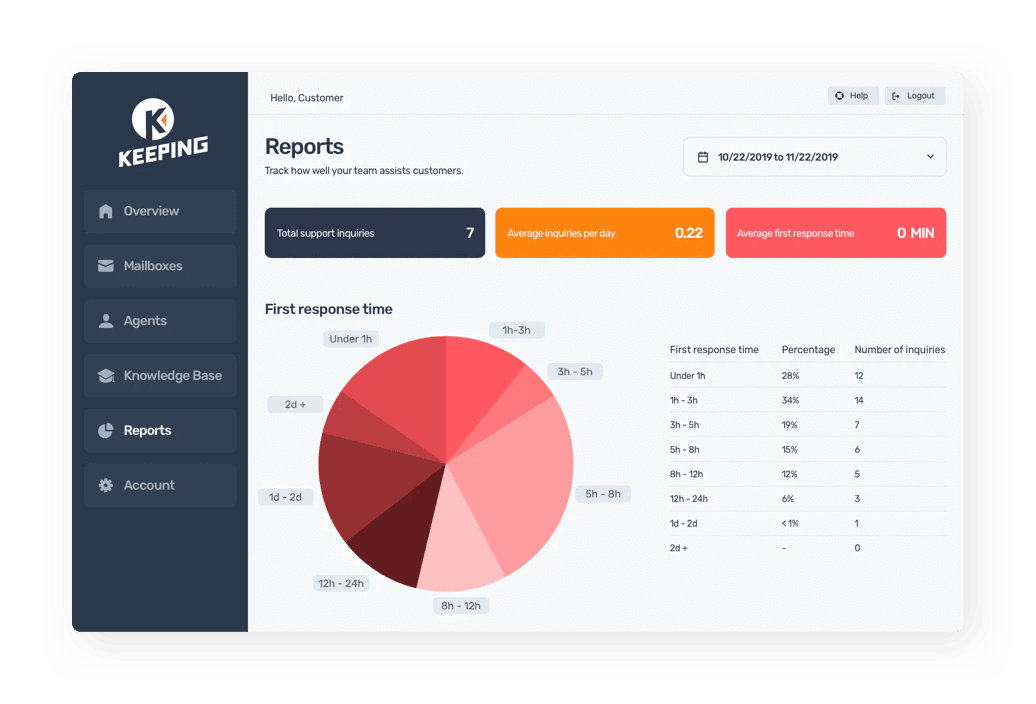 Reports
See how each member of your team--and your team as a whole--is responding to customer support requests.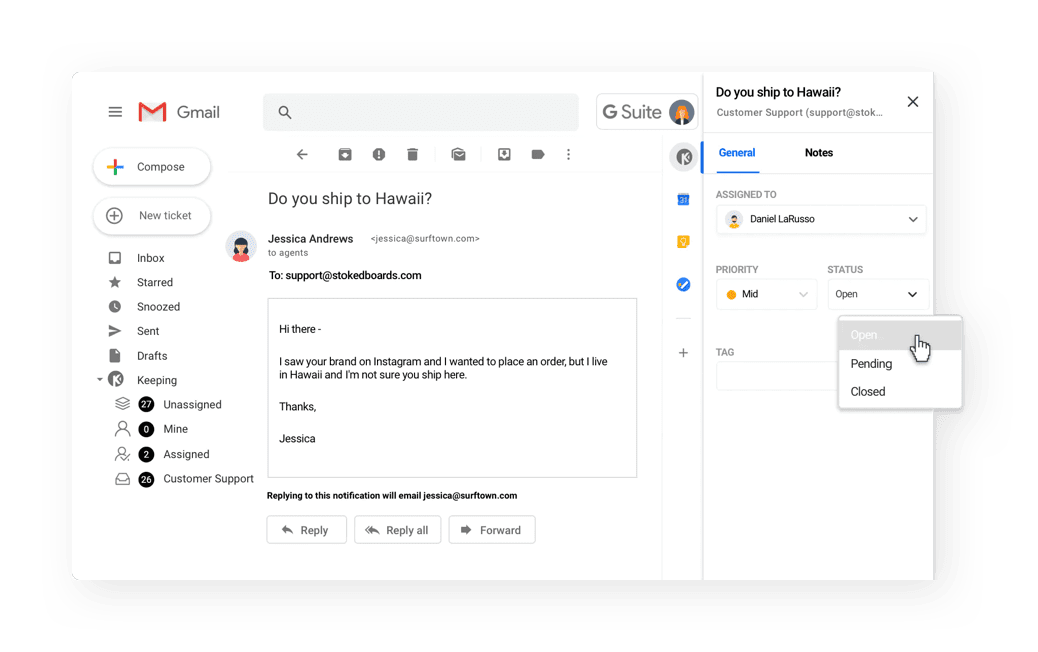 Task status
Update the status on every task to Open, Pending or Closed so your team can keep track of customer support requests.
THE BEST PART?
Keeping allows you to access all of these features without ever leaving Gmail.
Who Can Benefit From Our Customer Email Management Software?
Some email management service tools are designed specifically for large enterprises, but Keeping was built for teams that do more than just customer support. It helps these teams effectively manage, collaborate on, and organize customer service requests so they don't interfere with the rest of their work.
Our team management software might be right for you if…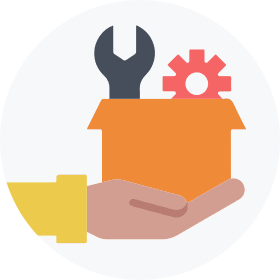 You are constantly juggling customer service requests with other job duties.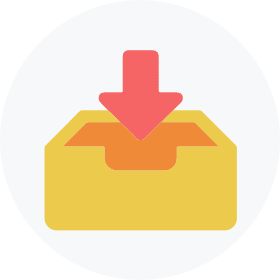 You share an inbox with other members of your team to collaborate on customer service requests.

You use Gmail to field customer service requests.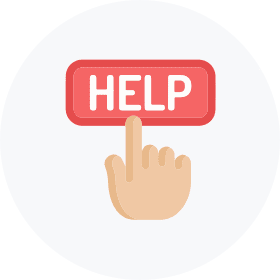 You need help managing your customer service requests.
Why Customers Choose Our Mail Management Software
Keeping is designed with all of the features you need to successfully manage your customer support efforts in Gmail. But that's not the only reason why customers choose our team email management software. Other benefits include:

We're invisible to your customers.
When you respond to a customer support request, all your customers will see is a friendly email from your team. Your responses won't include any help desk jargon such as "case IDs," or "reply above this line," so no one will know you are using customer service email management software.

All of your emails, all in one place.
We know the last thing you need is ANOTHER inbox to manage, which is why Keeping is designed to work directly within Gmail.

Your data belongs to you.
Unlike other mail management software, we won't hold your data hostage. You won't lose any of your data if you decide to stop working with Keeping.
Try Our Free Email Management Software for 14 Days
Start your free 14-day trial of Keeping's team email management software today. No credit card is required to sign up.
Frequently Asked Questions
Do I need a Gmail Account to use Keeping?
Does Keeping work with Gmail on my mobile phone?
Does Google have a ticketing system?
Can I manage multiple inboxes with Keeping?