Focus on what's important and let workflows handle repetitive tasks. Automatically assign tickets, set priority and tags, or change the status based on the content.
Keeping is trusted by over 2,000+ customers across the world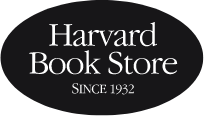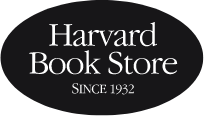 Create workflows with conditional logic
Create rules that automatically trigger actions based on certain conditions. Automate your workflows, save time and effort, and ensure that your tickets are handled promptly and efficiently.
Not every email needs the attention of your team. Create rules to ignore or close inbound emails automatically. Or use a workflow to push critical emails to the top of your Gmail inbox.
SLAs keep everyone on track
Build a strong foundation for customer loyalty by ensuring that customers are getting responded to promptly. Set team-wide rules for response time and resolution time with Service Level Agreements (SLAs).
Keeping is designed for teams that do more than just customer support.
When you reply to a customer in Keeping, they don't see any help desk jargon, such as case IDs or "reply above this line." The customer simply sees a friendly email from a real person who is happy to help.
Keeping is the easiest help desk tool to use because it's built into Gmail. Teams love Keeping because there's no complicated tool to learn. If you know how to use Gmail, you already know how to use Keeping.
Since Keeping is built on top of Gmail, there's no lock-in, and all of your emails will always remain in your email accounts even if you decide to stop using Keeping. We never "hold you hostage" by not letting you have access to past conversations.
Join the thousands of users that are sharing inboxes with Keeping!
Every day, 2,000+ customers trust Keeping to sync and share their mailboxes. Setup takes minutes, and there's no credit card to get started.
Reduce errors and improve efficiency
Focus on the important things and automate away the busywork.
Included in every plan
Keeping's powerful automation system is included in every plan. Try it for free for 14 days, no credit card required.
per user per month billed annually
Unlimited automations, unlimited mailboxes, and more.
Our customers love us for a reason
Don't just take our word for it, see what our customers are saying about us.