How to use Canned Responses with Keeping
Once you've installed Keeping, click the lighting-bolt icon to pop up a window containing all of your canned responses.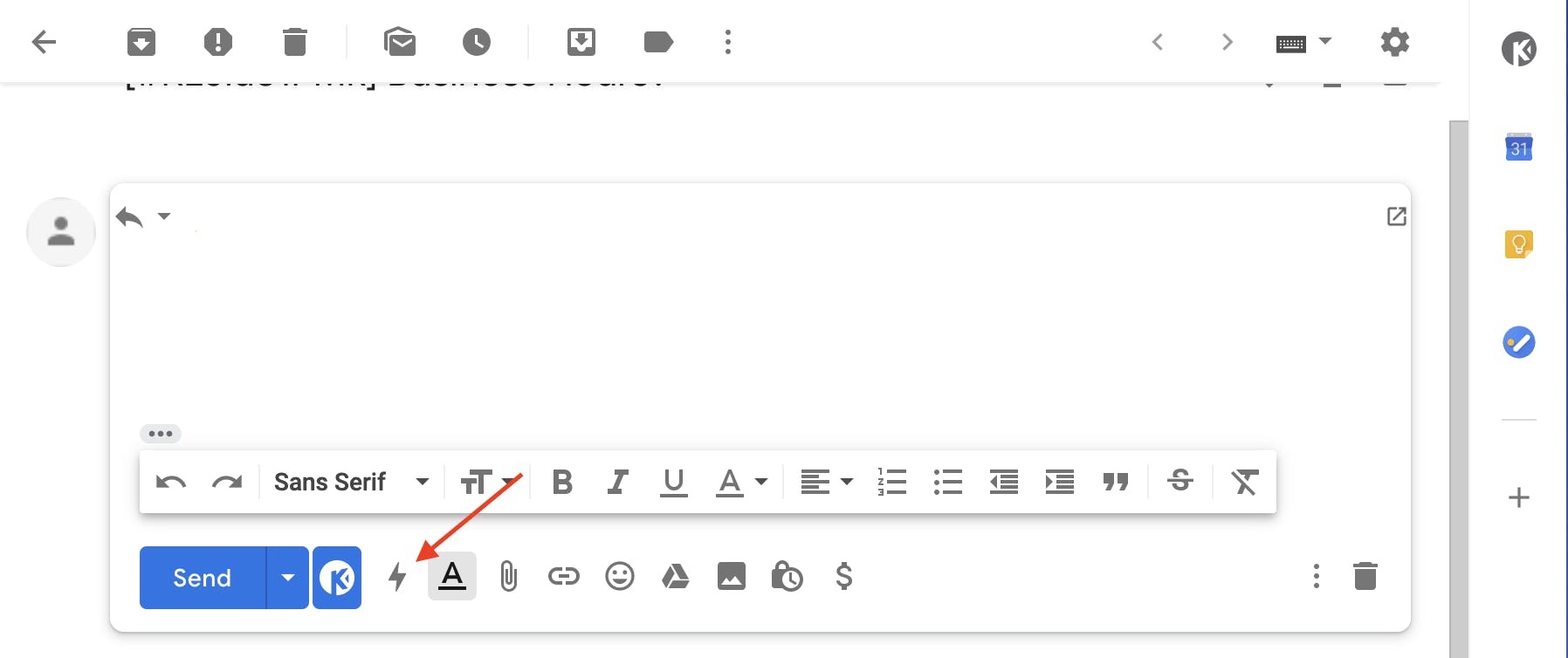 Click on the button and select the canned response that is the best suited to answer the query. And you are done!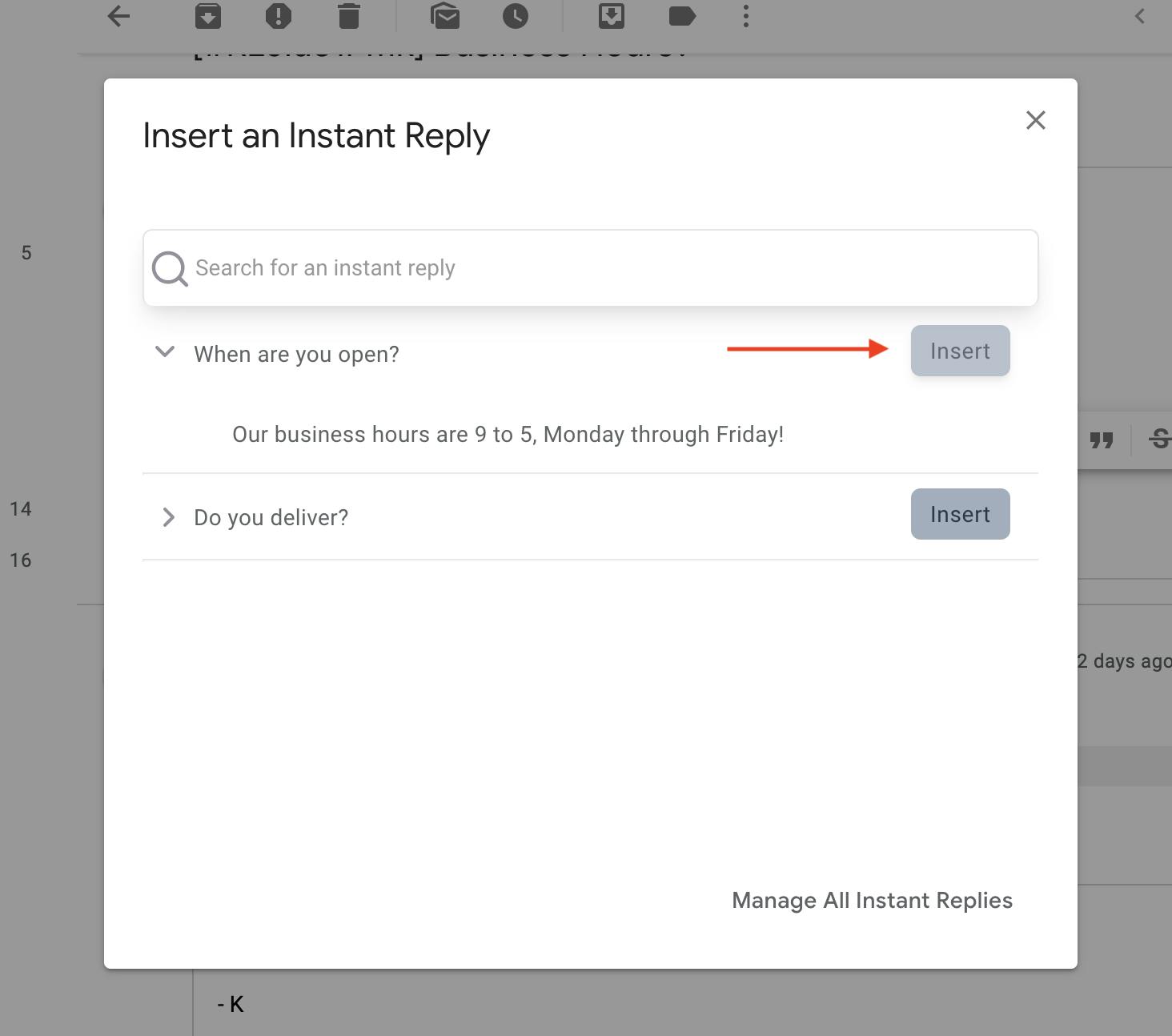 Your canned responses in Gmail are shared automatically
All of your canned responses are made available to everyone in your team.
The canned responses feature offered by Keeping let you type less and send faster and more efficient customer support email, that follow the same tone.
Canned responses are another example of how Keeping turns Gmail into a powerful customer support tool.