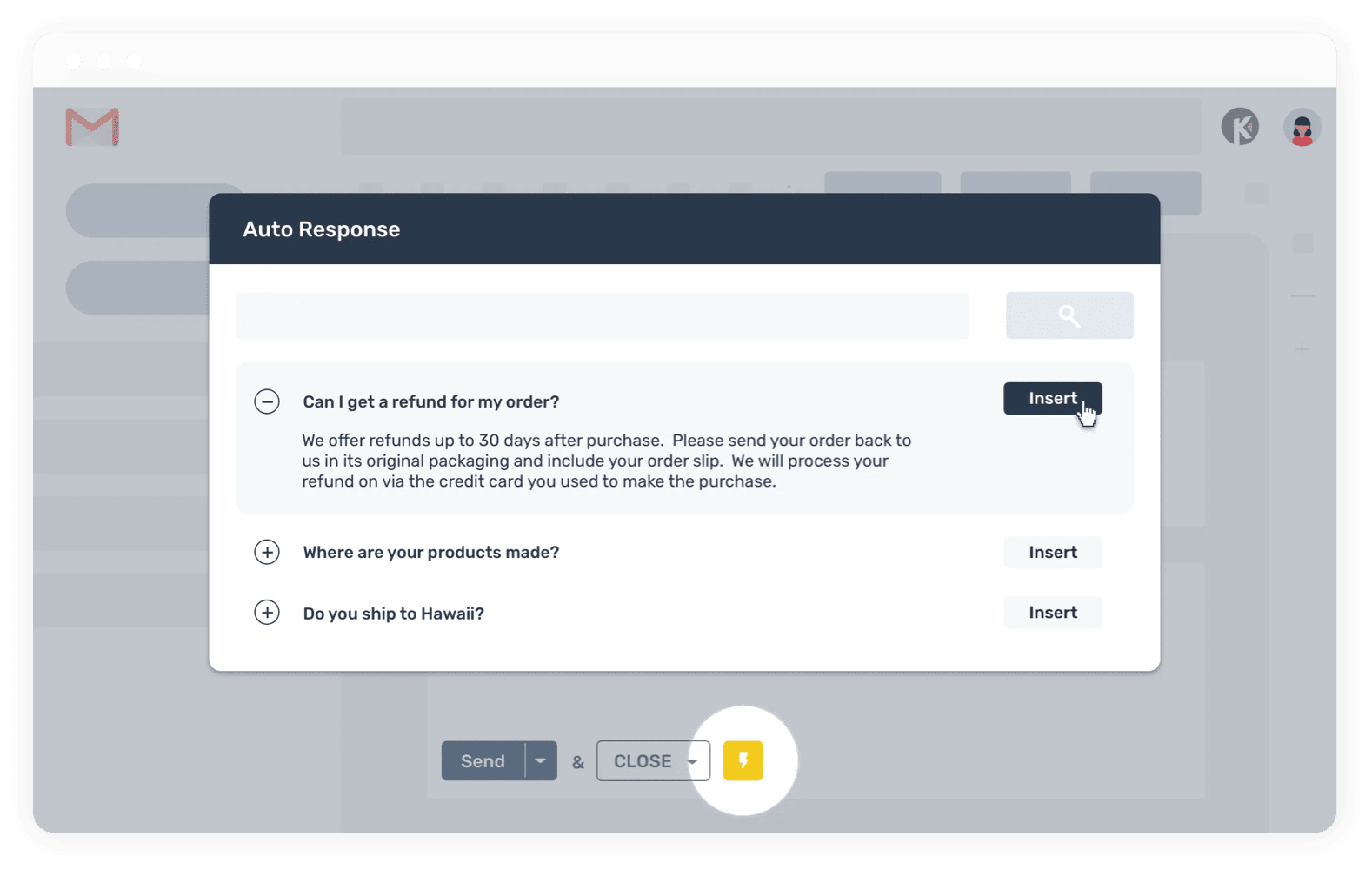 A Simple and Easy Shared Inbox for Boutique Law Firms
Keeping integrates with Google Workspace and Gmail to sync your client-facing mailbox (like info@lawfirm.com or taxlaw@lawfirm.com) with your entire team.
THE PROBLEM
You're Missing Critical Emails from Both New and Existing Clients
Most boutique law firms depend on a shared mailbox like info@ or taxlaw@ to receive email from new and existing clients. But it's far too easy to miss important emails, and collaborating on these requests is messy and complicated.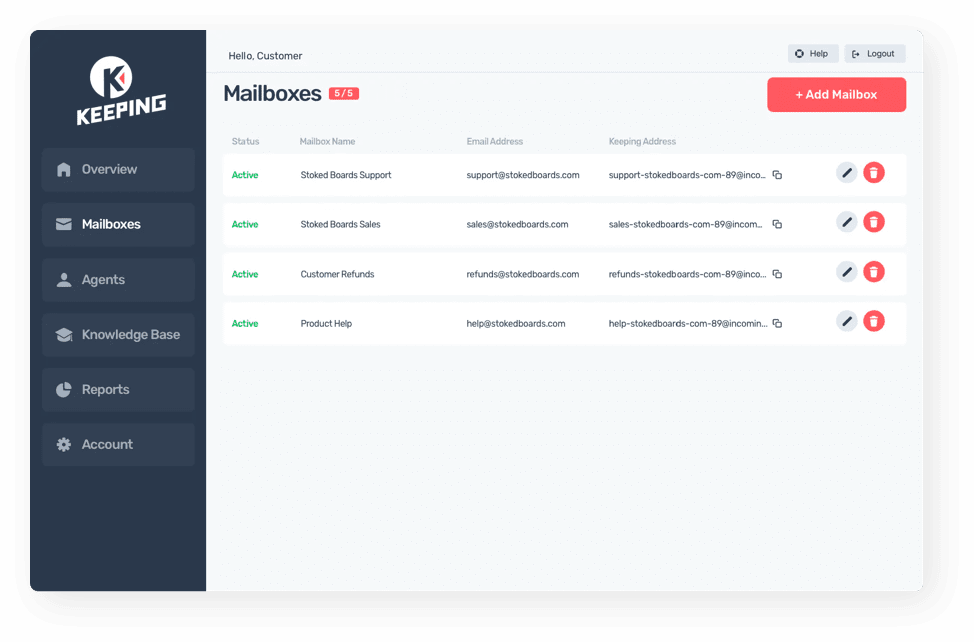 The Problem?
Gmail wasn't designed to be a collaboration tool or shared mailbox. Your job is to win cases and help clients, not sort through an email inbox.
Without a tool like Keeping, you will probably encounter various problems when trying to manage your shared mailbox, including:

No collaboration: Without a tool like Keeping, your team won't be able to assign tasks to other team members, collaborate on a case, or communicate about a specific email without forwarding it around.

Duplicate Responses: Sharing an inbox in Gmail can lead to double responses and contradicting replies. This can confuse clients and look unprofessional.

No transparency: Without a shared inbox tool like Keeping, you won't be able to track how your team replies to clients.

Time-wasting tasks: You should be focused on your cases, not digging through a shared mailbox.
THE SOLUTION
Keeping - A Shared Inbox for Gmail
Keeping is a shared inbox that allows you to easily manage your client-facing inbox (like info@lawfirm.com). It was made specifically for busy teams that have other work to do besides responding to and resolving email requests to a shared mailbox.
Keeping was designed with all of the features a small law firm needs to efficiently handle inbound email requests, including: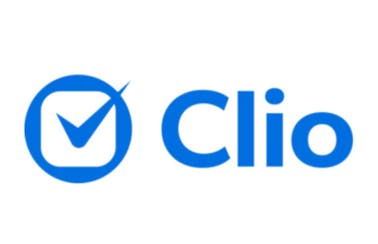 Integrate with Clio
Use our Zapier integration to easily integrate Keeping with Clio (or any other tool you may be using to manage your caseload).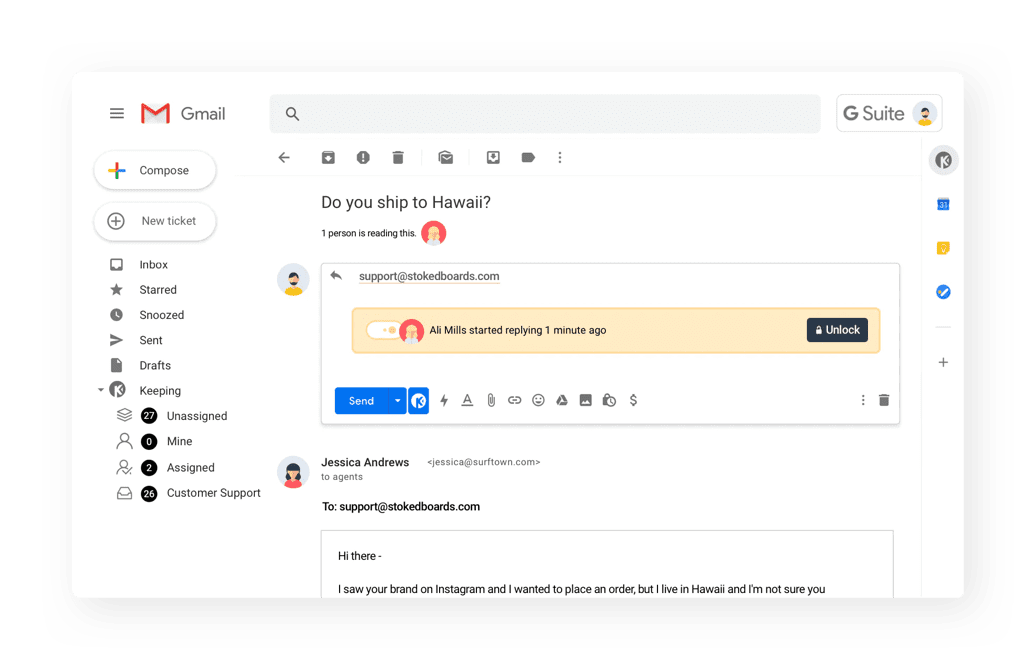 Collision Detection
Keeping will tell you when someone is in the process of responding to a request. No more double responses or embarrassing contradicting replies!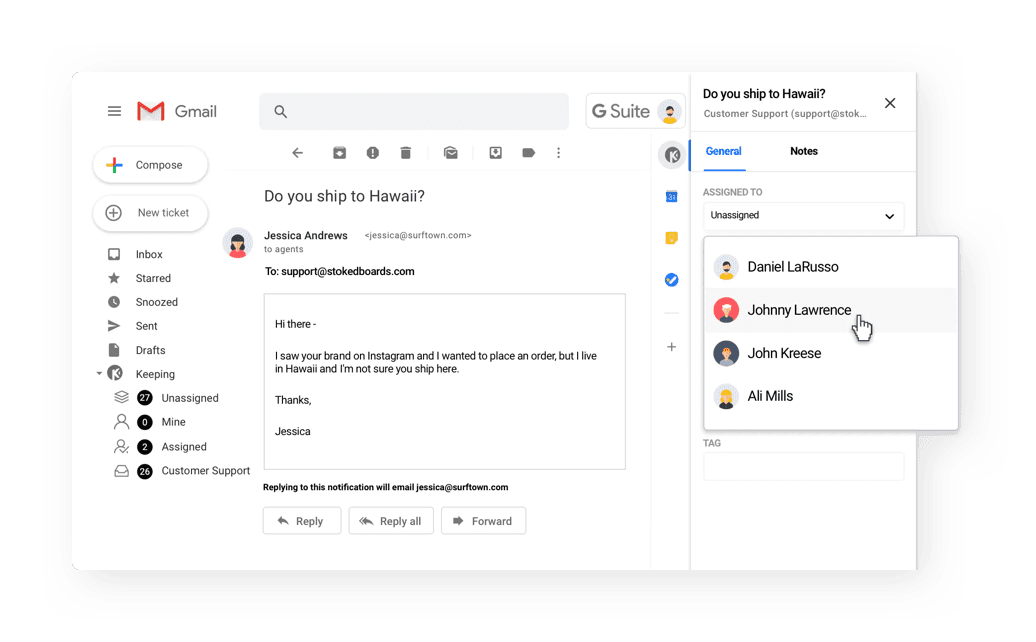 Assign Emails
You can turn any inbound request into a task that you can assign to a team member. Keep work off your plate by delegating and assigning responsibility.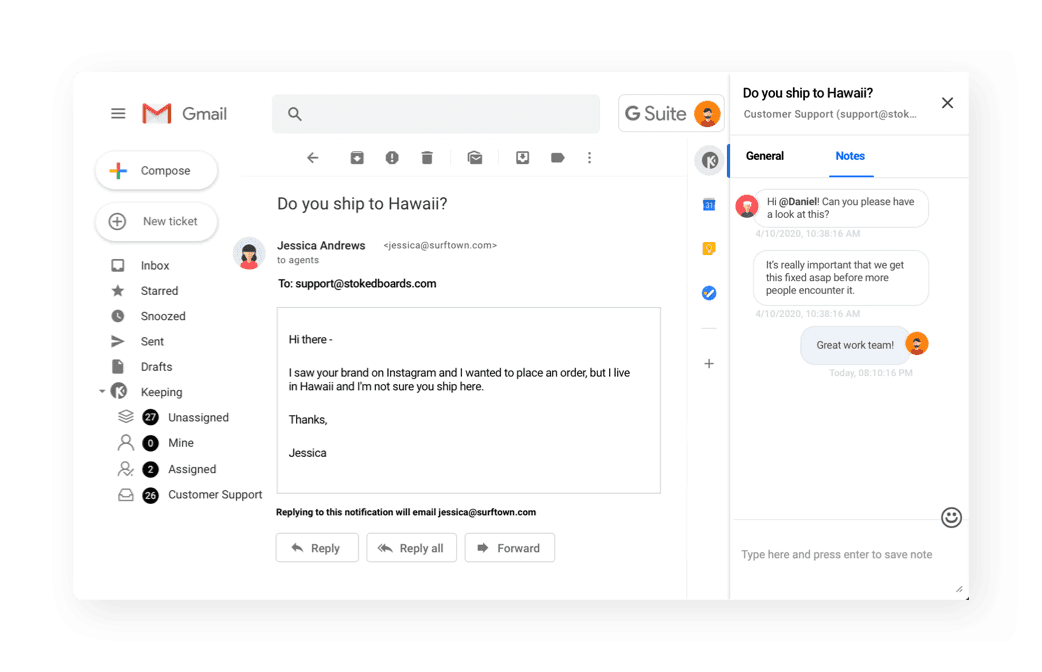 Private Notes
Have a private conversation, in real time, about any email. No more forwarding and cutting and pasting!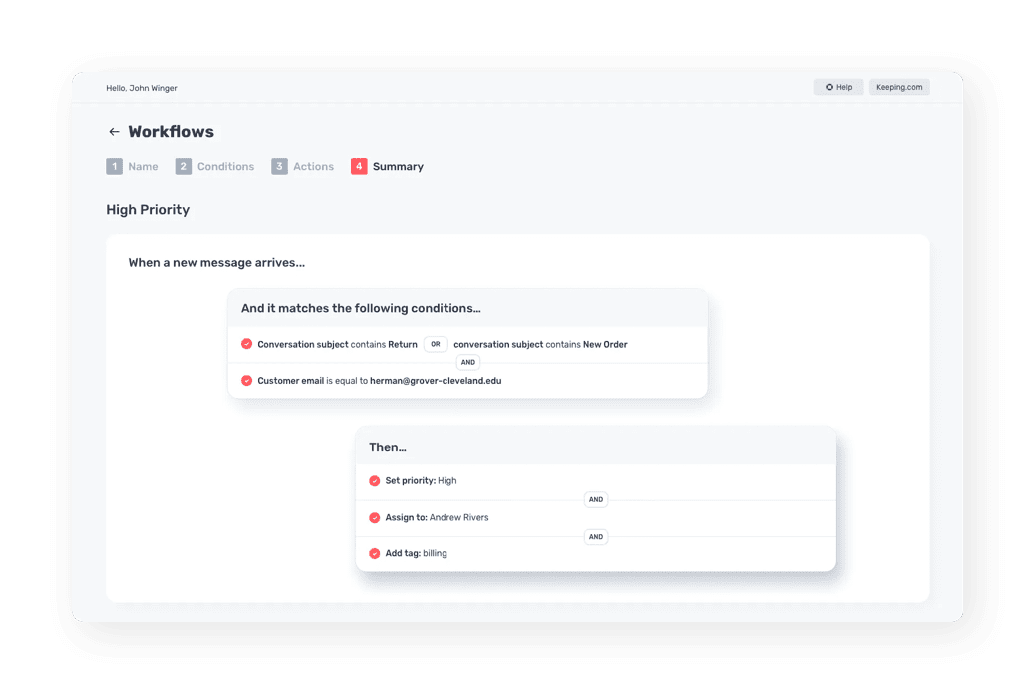 Automate Busy Work
Use simple if/then logic to create rules to automatically assign or process manual, time-consuming tasks.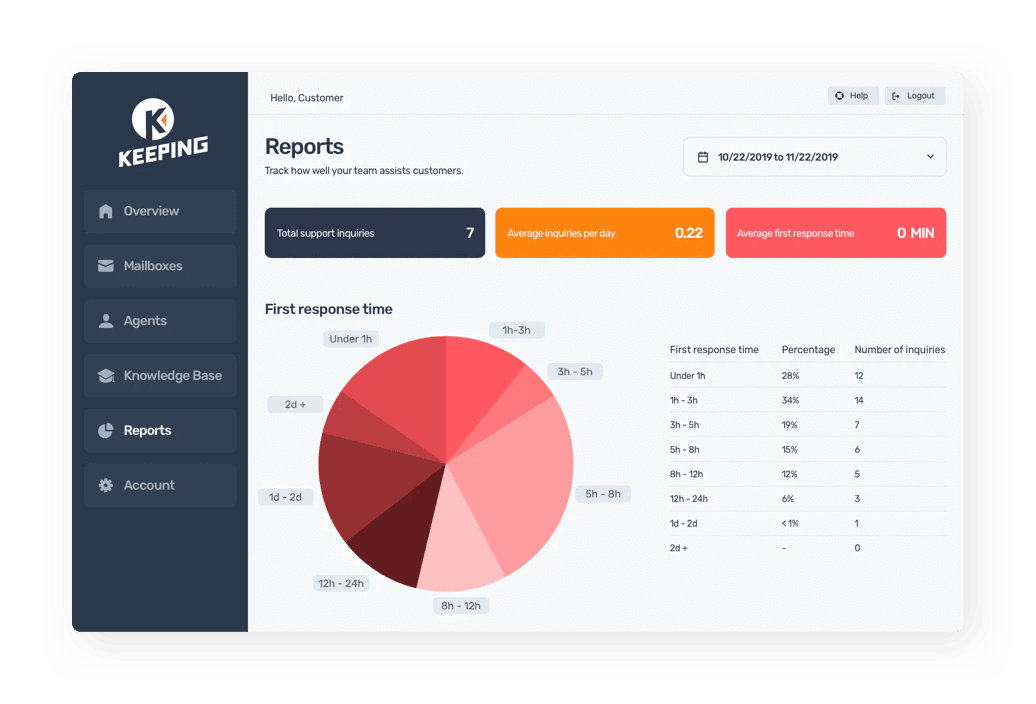 Improve with Data
Easy-to-use reports show you how your team is responding to email requests. Use data to improve!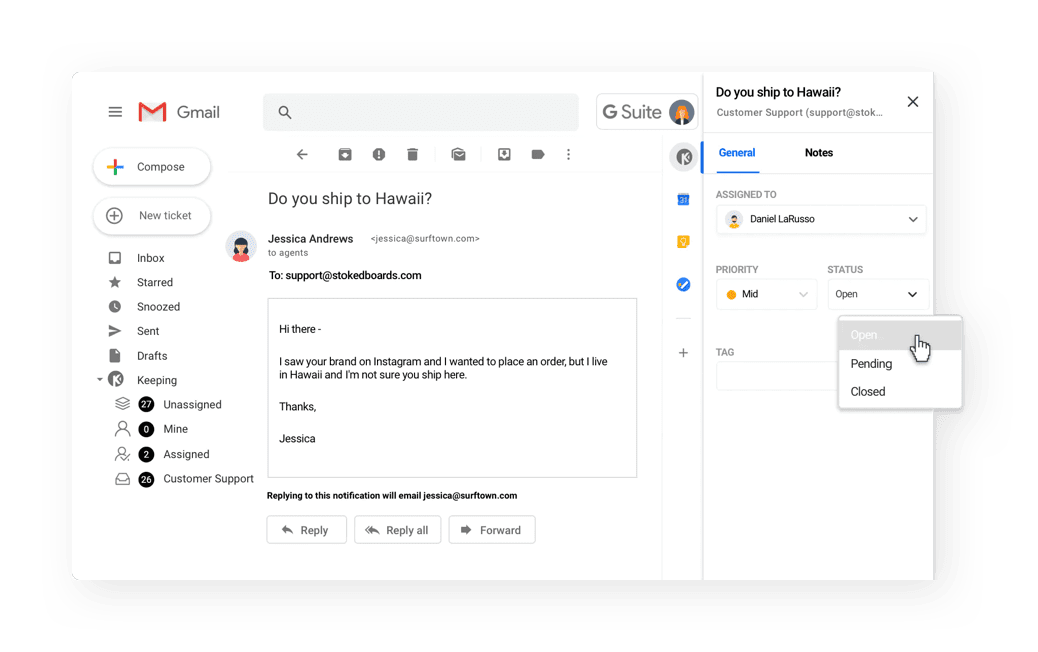 Track Status
Update the status of every request to "Open", "Closed", or "Pending" to better understand if a request is still being handled.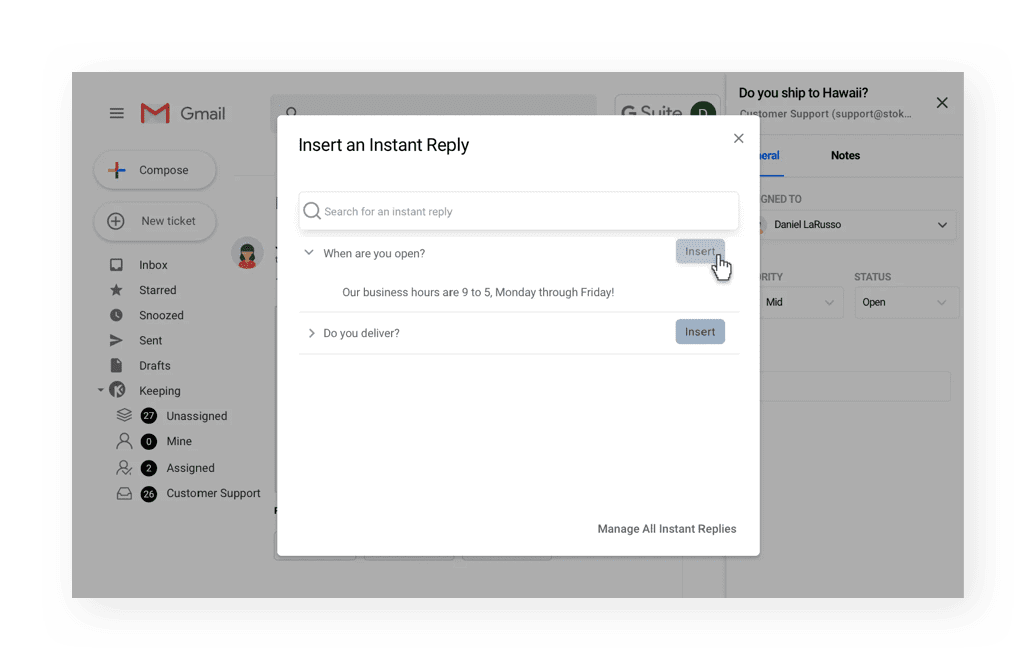 Share Templates
Stop writing the same email over and over, and share templates with your entire team for those common responses.
THE BEST PART?
Keeping allows you to access all of these features without ever leaving Gmail.
Is Keeping Right for your Law Firm?
Some shared inbox are designed specifically for large firms or enterprises, but Keeping was built for nimble teams that are juggling cases with their shared inbox. It helps these teams effectively manage, collaborate on, and organize client requests so they don't interfere with the rest of their work.
Our shared inbox software might be right for you if…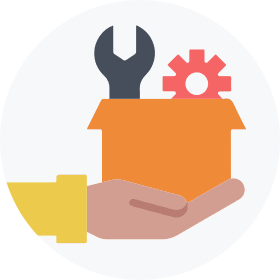 You're juggling your caseload along with requests to a shared mailbox like info@ lawfirm.com.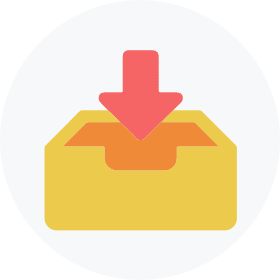 You share a inbox with other members of your team to collaborate on client requests.

You use Goolge Workspace (formerly GSuite) or Gmail as your primary email system.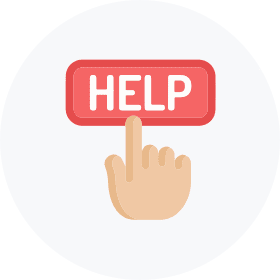 You need help managing the flow of inbound customer email.
Why Other Law Firms Choose Keeping
Keeping is designed with all of the features you need to successfully manage your inbound client requests in Gmail. But that's not the only reason why customers choose our team email management software. Other benefits include:

We're invisible to your clients.
When you respond to a client request, all your clients will see is a friendly email from your team. Your responses won't include any help desk jargon such as "case IDs," or "reply above this line," so no one will know you are using a tool like Keeping.

All of your emails, in one place.
We know the last thing you need is ANOTHER inbox to manage, which is why Keeping is designed to work directly within Gmail.

Your data belongs to you.
Unlike other shared inbox tools, we won't hold your data hostage. You won't lose any of your data if you decide to stop working with Keeping.
Try Our Shared Inbox Tool Free for 14 Days
Start your free 14-day trial today. No credit card is required to sign up, and set up takes less than 10 minutes.
Frequently Asked Questions
Do I need a Gmail Account to use Keeping?
Does Keeping work with Gmail on my mobile phone?
Does Google have a ticketing system?
Can I manage multiple inboxes with Keeping?